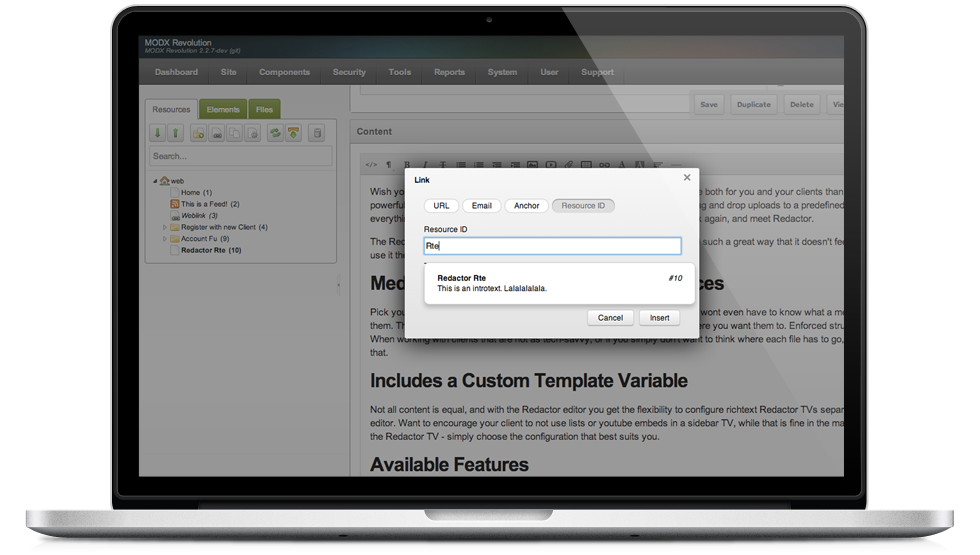 Looking for a better editor? Meet Redactor. This commercial WYSIWYG editor brings you a lightweight & user friendly editing experience.
Redactor (v1) • Documentation
The page you're currently looking at contains information related to Redactor 1.x. Please visit Documentation for the relevant information for Redactor 2.x.
Documentation is important, and we take it seriously here at modmore. Below you will find a list of the documentation pages we have prepared for Redactor. If you think that something is missing or could do with a bit more explanation, we would love to hear from you. Let us know via email so we can take action to make it better.