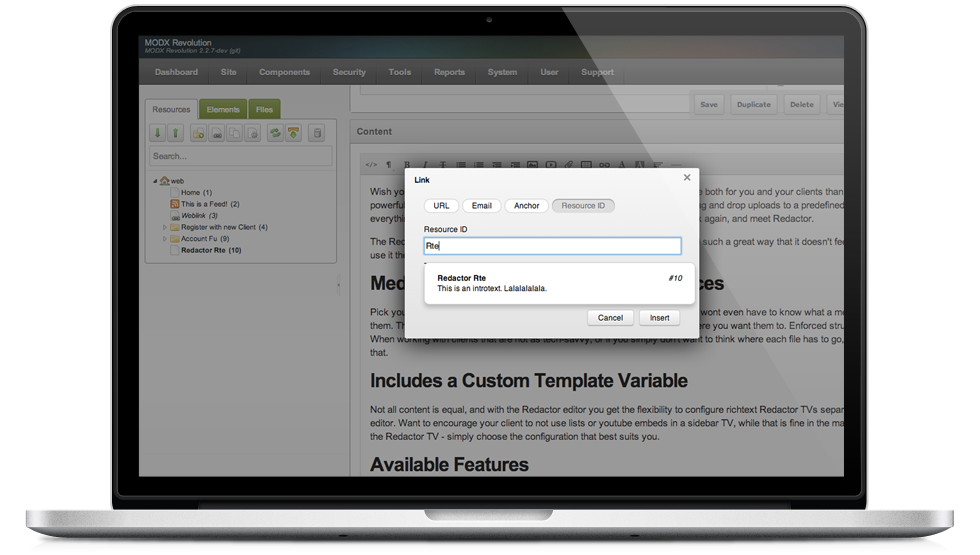 Looking for a better editor? Meet Redactor. This commercial WYSIWYG editor brings you a lightweight & user friendly editing experience.
Redactor (v1) • Screenshots
The page you're currently looking at contains information related to Redactor 1.x. Please visit Redactor for the relevant information for Redactor 2.x.
Get an idea of the possibilities and look and feel of Redactor, by browsing the screenshots below. Missing any particular screenshots you would like to see? Let us know and we'll add them!
You can also play with Redactor live, on our Demo Site.