Try the new Product Matrix, User Discounts and more in Commerce 0.12
Just before the holidays, we're excited to share the first release candidate of Commerce 0.12 with you. This release comes with a bunch of exciting new features, and can be installed from the pre-releases channel.
The full changelog can be found here, but let's take a look at some of the highlights.
Product Matrix
With the product matrix we've added a new way for you to manage products in your catalog. It gives you a tabular view, with user-defined rows and columns, and automatically generated (and updated!) products in each cell.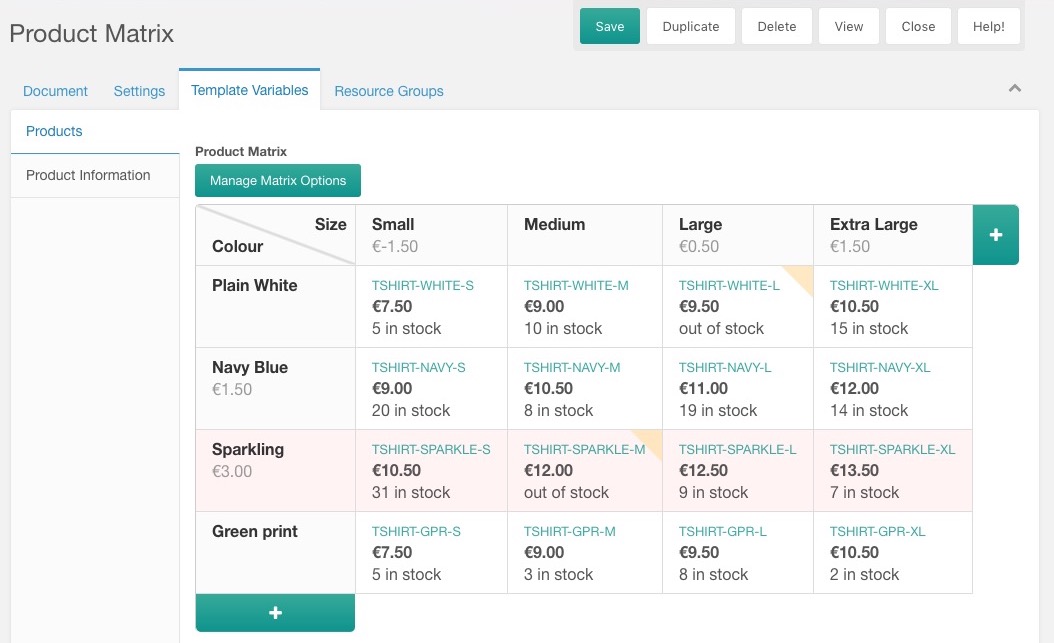 This new way of managing products is incredibly powerful. Learn more about the product matrix in the documentation, and let us know what you think.

Custom Order Fields
Also new is the ability for modules to save custom order fields. The developer documentation has information on how that works, but as a user you should know that custom order fields will show up on the order detail view, towards the top, and you'll start seeing coupons as well as other future integrations there.
Custom order fields are available to you in the checkout, emails, and the get_order(s) snippets.
User & Usergroup Discounts
After enabling the new UserDiscounts module, you can manage user and usergroup-specific discounts from the dashboard. Choose the user(group), set the percentage discount, and enable optional restraints such as a minimum order amount or specific products the discount is valid for. The discount automatically applies.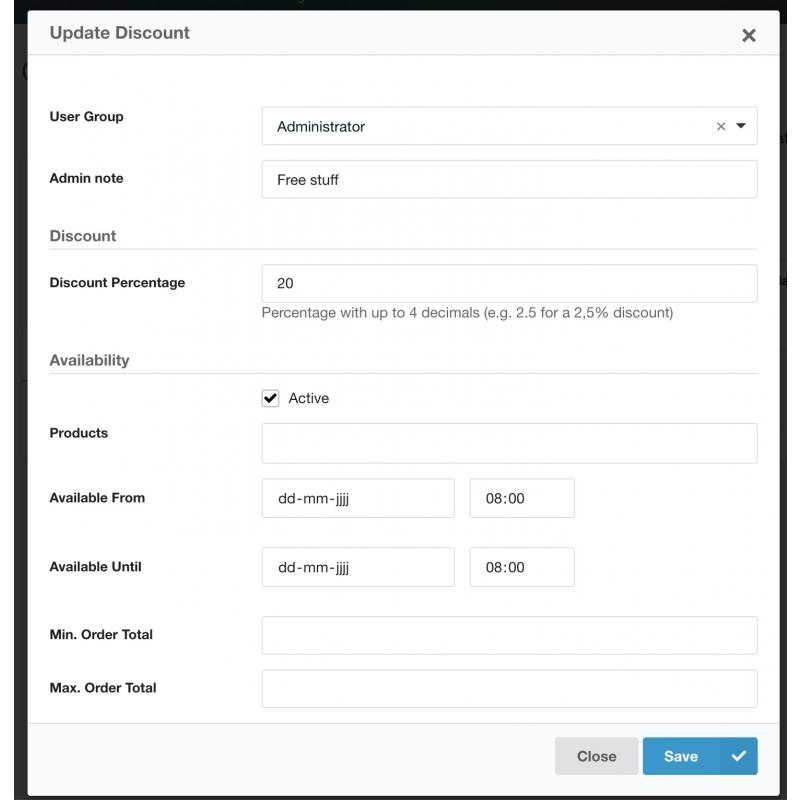 Restrict access to the Commerce dashboard
If you want to give some of your users access to manage orders in Commerce, but perhaps not grant them access to change your payment methods, then the new permissions in Commerce are for you. Special thanks to DEGOYA medienkommunikation for sponsoring this feature (and more, coming soon).
And more...
These are just some of the highlights. The full changelog can be found here. A few things to be mindful of when upgrading can be found in the 0.12 upgrade notes.
Next up: 1.0!
v0.12 is the last planned 0.x release for Commerce. We're now full steam ahead to wrapping up the long-awaited one-point-oh, signalling that Commerce is feature-complete for the majority of shops.
The most notable features we're looking at adding in 1.0 include:

Sale & bulk pricing
Generating PDF invoices
Configurable order numbering
Editing order addresses
There will also be a couple of new and improved modules and integrations, more documentation, and possibly a minor redesign of some aspects of the dashboard.
For now, we hope you have a wonderful break over the holidays, and we'll see you in 2019!