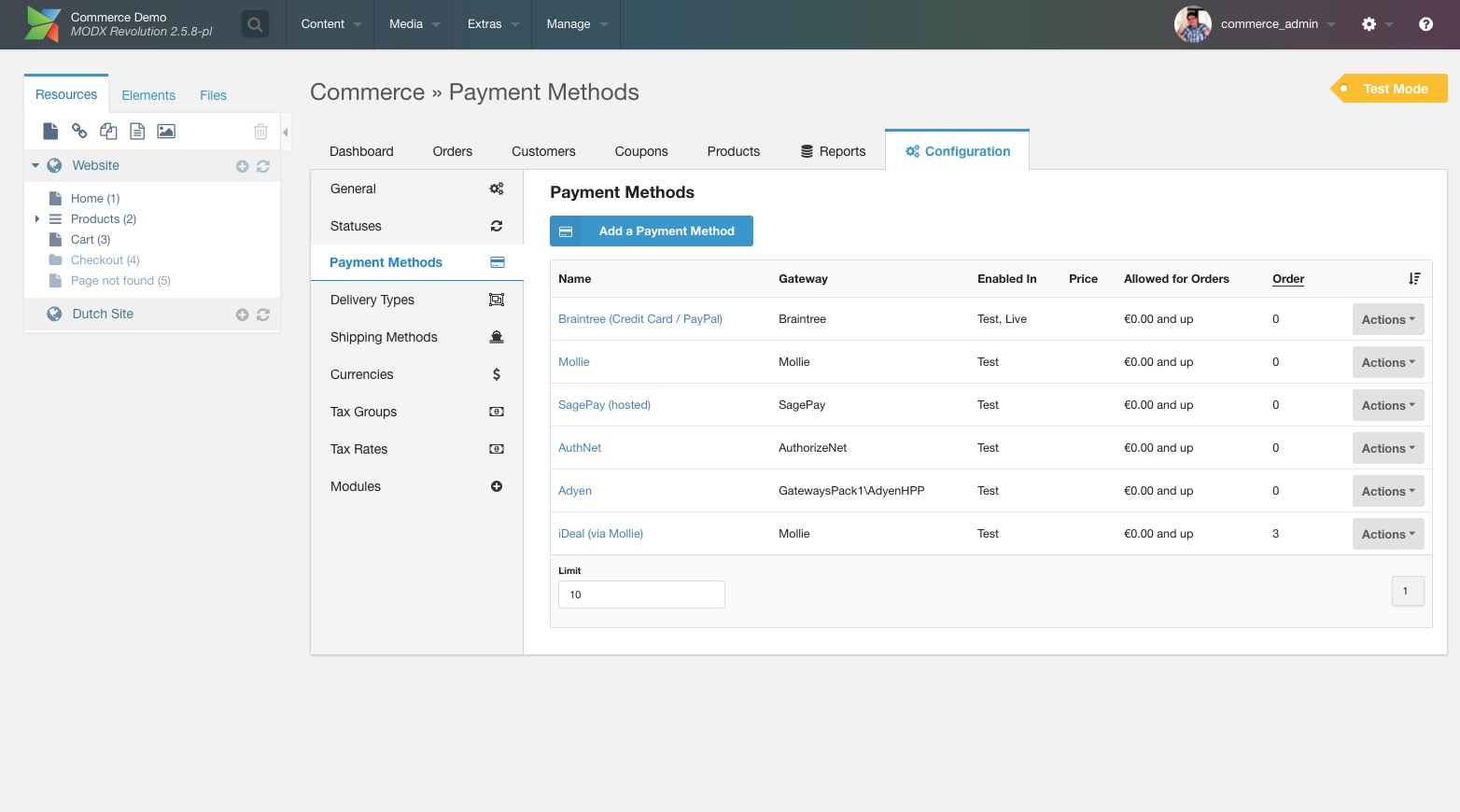 Commerce makes it easy to sell online exactly the way you want. Extend functionality with our Payment Methods and Modules or build your own.
Developed by: modmore
Current Version: 1.1.0-rc2
Downloads: 700
Price: € 299 per install* (view all pricing)
---
Premium Extras for MODX Revolution
All of our Premium Extras come with great documentation, lifetime upgrades and unlimited support. Quality you can depend on.
---
Free Extras for MODX Revolution
Aside from the cream of the crop that is our Premium Extras, we also maintain a number of Free and Open Source Extras. These can be used without purchase but still take advantage of the experienced modmore team. Limited support is available for our free extras.