With Magic Preview, you get a new preview button on your resources that works without saving the resource first. It stores a temporary copy of the resource with your changes applied without overwriting the published version, and opens a dynamically generated preview. Plus a toolbar to quickly see the page at different breakpoints.
Magic Preview supports most template variables, basic and dynamic content (e.g. snippets), and even ContentBlocks!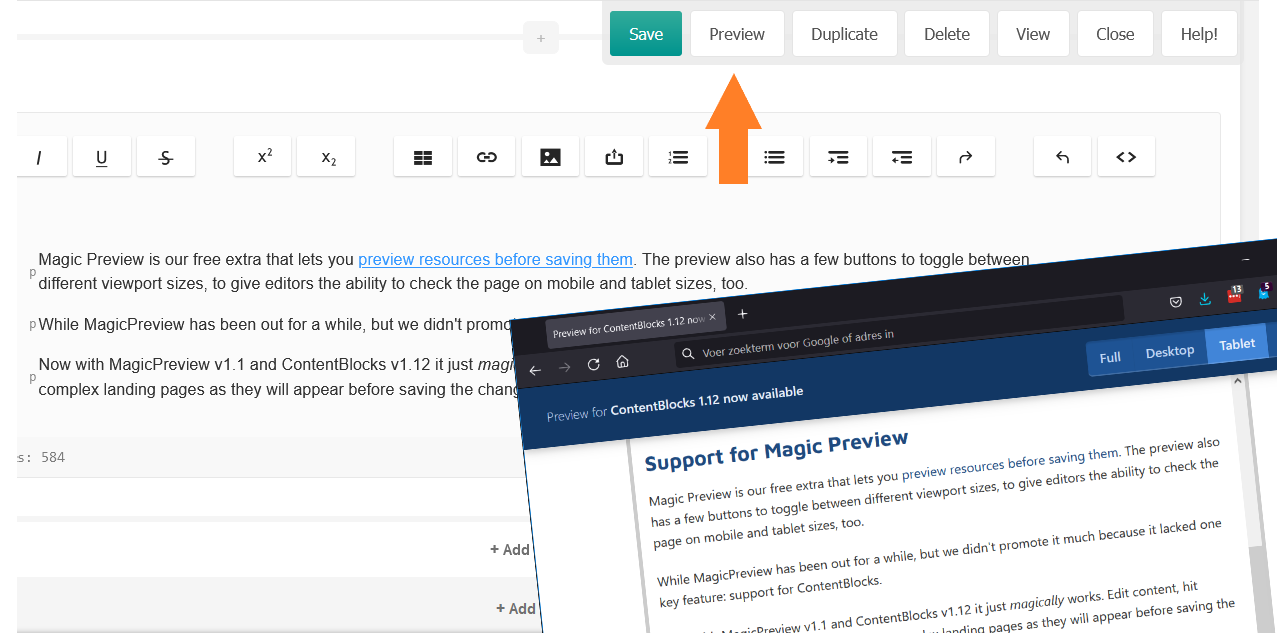 After installing Magic Preview, you get a new Preview button when editing resources. All you have to do? Click it!
Magic Preview takes a copy of your edits, temporarily stores it, and opens it in a new window with the preview toolbar. The preview toolbar lets you easily switch between different responsive viewport widths for desktop, tablet, and mobile, for quick inspection of how the page behaves.
The preview URL is valid for an hour, so you can also pass it around to your team for a quick approval.
Magic Preview requires PHP 7.0+, MODX 2.6.5+, and a free modmore account to download.
Due to the way Magic Preview works, not all types of template variables and extras are currently compatible, such as Lingua.

To use with ContentBlocks, make sure to use ContentBlocks 1.12.0 and MagicPreview 1.1 or higher.

If you run into any compatibility issues with other extras, please open an issue with details.