Today is my 30th birthday! 🎉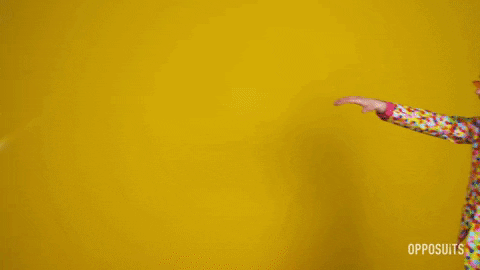 I want to take this opportunity to celebrate my 30th with you, and say thank you.
It's hard to express how grateful I am for the opportunities I have had over the past decade of working with the MODX community (1/3rd of my life!): working on exciting projects, exploring new ideas, and meeting people from all over the world, while those very things also happen to pay the bills. 🤯 It's very humbling that I get to do all this, and that's all thanks to your support over the years.
2020 has been a bit of a write-off in terms of focused time for innovating (a feeling many of you may also be experiencing - especially this week!), and I've had to ask for more of your patience than I'd like to because of that. Yet time and time again, even in a year like this, I'm reminded how great the people I get to work with are. I'm hopeful soon the "regular programming" will return and I'll get to repay your patience with amazing updates and features that make your work easier.
That said, to celebrate my birthday I have 3 things planned (besides eating the apple pie I made last night):
📉 30% off for the first 30 orders on licenses for Commerce, ContentBlocks, Redactor, MoreGallery and Agenda. Prices are already updated in the product listing, and I'll update this post when 30 orders have been placed and the offer expired. 30+ orders have been placed!
🌴 10% of all revenue today (Nov 5) and tomorrow (Nov 6, until midnight UTC) will be donated towards planting trees. That means each €100 revenue = 62,5 trees. I'd love to push the modmore Ecologi profile over 7,500 trees for my birthday, so if you don't need any licenses perhaps you'll consider planting a couple of trees directly? To do so, go to Ecologi and click on the Gift more impact button. Every tree helps!
🎁 I'll raffle a bunch of licenses amongst people posting celebratory GIFs in the comments below or tweeting @mark_hamstra (before midday UTC Nov 6). Yes, I am indeed shamelessly asking for GIFs in the mids of a pandemic and a nail-biting US election dominating the news to get those birthday spirits going. Raffle prizes include at least one license each of Commerce, ContentBlocks, Redactor, MoreGallery, Agenda, and ConsentFriend, but I may throw in some extra surprises. I'll randomly pick the winners on Friday, noting you only get one entry per person as well as only one prize per person*. Winners will receive an email and/or a reply to their comment/tweet if I don't have know your email. (UPDATE: See selection of the winners here)
I hope you're healthy, safe, and keeping things together the best you can.

Take care, and talk soon.
Mark, 30

* If you win a license you don't need, let me know and I'll happily exchange it for another license of the same value or a discount instead. Or you can give it away to someone else.