Akismet v1.2 adds spam counters
We recently launched an integration with Akismet, to help combat spam on MODX signups and contact forms. Today a new update is available which gives you an at-a-glance view of how it's been performing: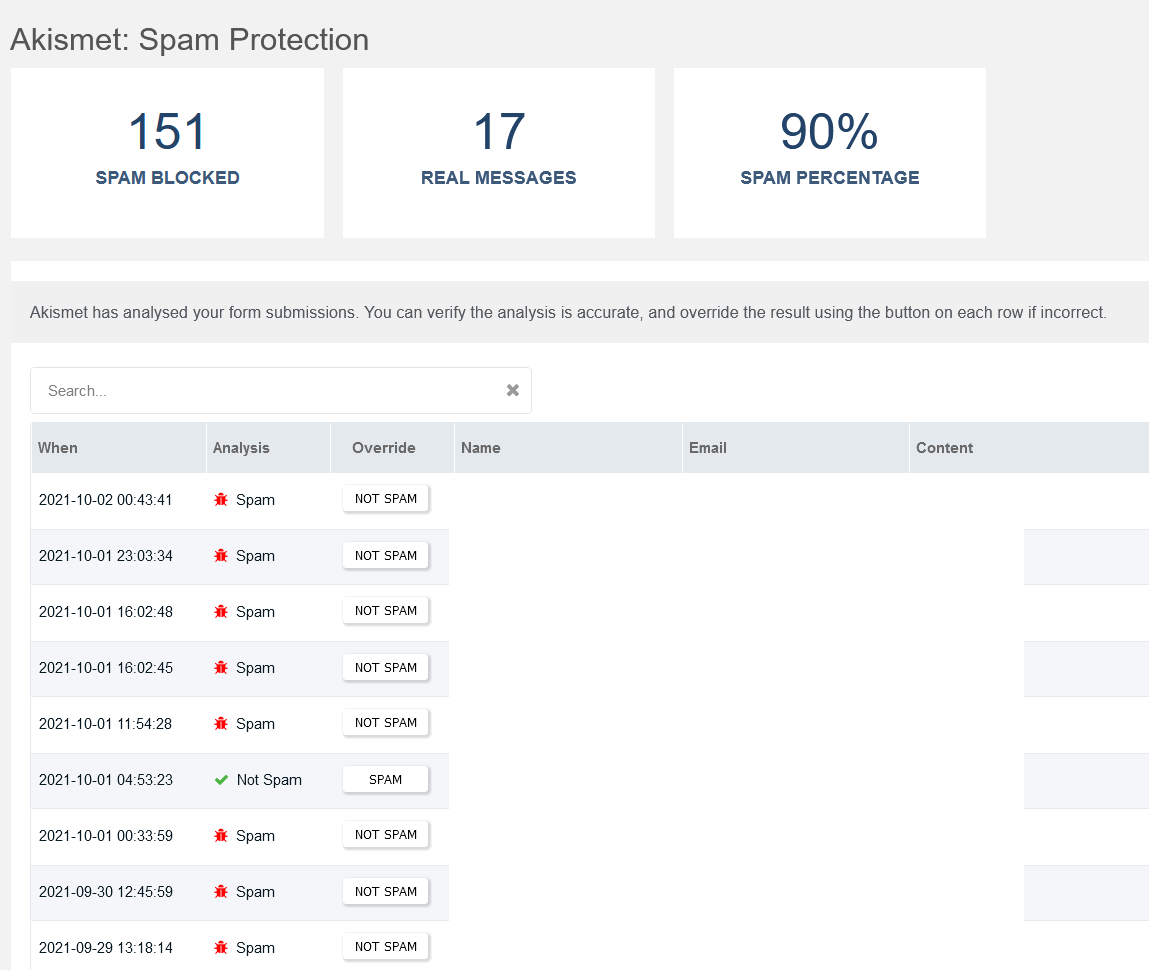 As you can tell, it's doing a great job filtering spam on our own site! The total spam/real messages will continue to keep counting, and spam checks that have been automatically cleaned up will still count.
This update is now available from our package provider. Haven't tried out Akismet yet? Start here to learn more, you can have it set up and blocking spam in just a few minutes.