The Best MODX Website Award is now also open for online attendees
At this years' MODXpo, we're presenting the first ever Best MODX Website Award. Whoever built the best MODX website in the past few years will receive an amazing award, made from 20mm thick crystal glass, to display proudly in your office.
Here's a paper arts & crafts project to give you an indication of what the award will look like: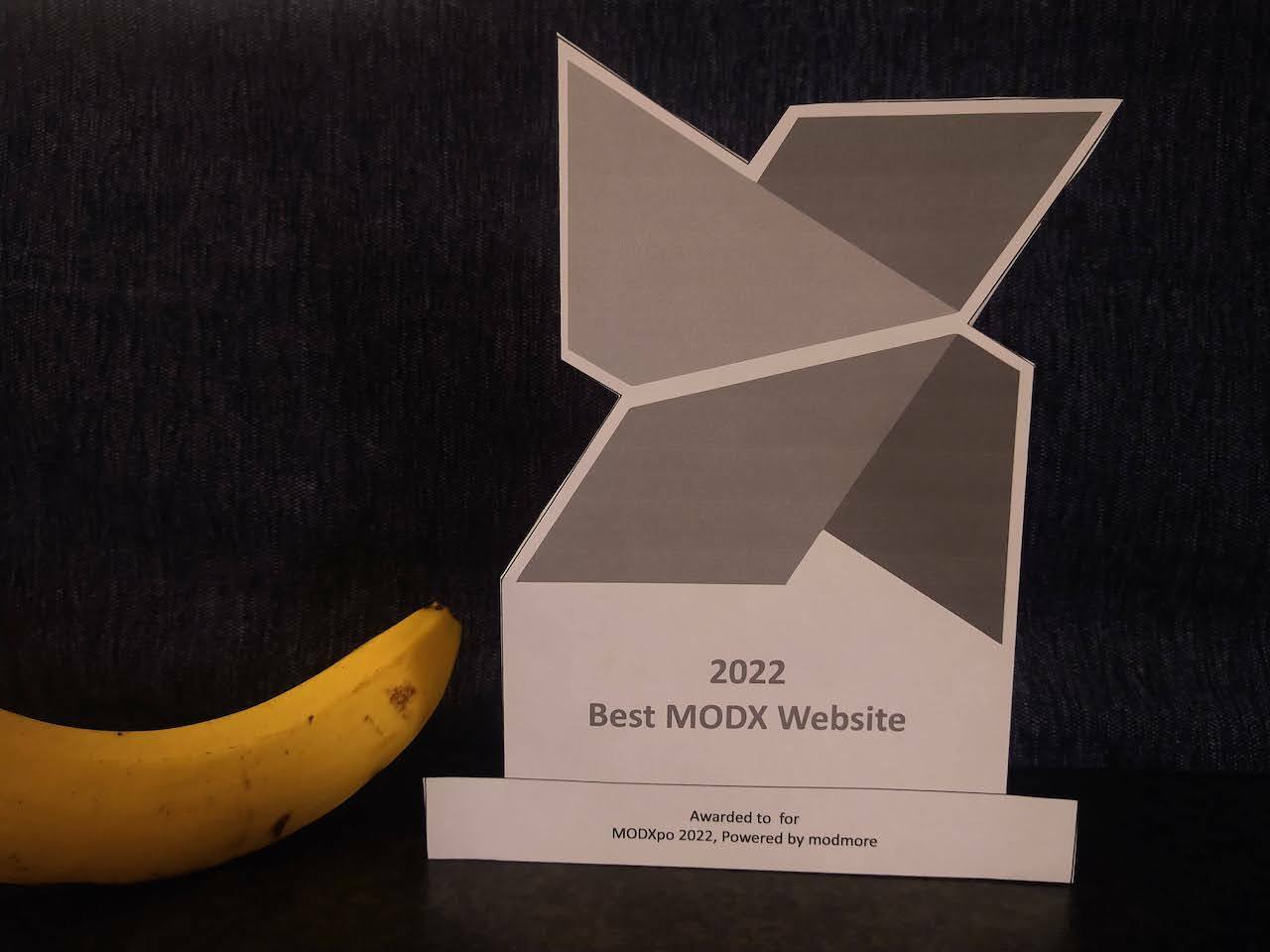 Originally only in-person attendees could submit up to 3 of their sites to take part in the competition, because we were asking people to be able to present their site during the conference.
However, as online tickets are outpacing in-person tickets more than expected, and we're revisiting how we'll shape the award show, we're now also accepting submissions from those of you joining the conference online!
After all, we want to see the best sites you've made with MODX! No matter where you're from, or why you prefer to join us remotely.
For in-person attendees, the rules stay the same: you may submit up to 3 sites per company, or 4 if you also sponsor €500 or more.

For online attendees, we're accepting 1 site per company, with one extra if you've bought 5+ video tickets or €300 in sponsoring. If you win, we'll ship the award to you after the conference*.

Additionally, we're adding a first-come first-serve total cap of 250 sites, effective immediately for the combined total of sites submitted by both in-person and online ticket holders. We currently have plenty of slots left and will update this post if we get closer to the limit, but don't wait too long to submit yours!

We are extending the deadline a few days to Wednesday next week (June 1st) to give you the chance to figure out which of your sites has the best shot of winning.
So, let's submit your sites!
Optionally boost up with a sponsorship here if you can't decide on just one site to submit
Email the URL(s) to [email protected] before June 1st 23:59 CEST!
If your site made it to the top 10, we'll be in touch with you by the end of June.

* We'll ship the award world-wide, with insurance, in a study box to make sure it arrives in one piece. We may ask you for a contribution to the shipping costs if they exceed €35, sponsors excluded.