Try our Premium Extras for Free!
You can install any of our Premium Extras on your development sites, free of charge. Our Development Licenses are great for trying out our extras, for building personal demo sites and of course for getting started with a client project. You can use all of our Premium Extras, without feature restrictions, upfront costs or providing a credit card.
---
How does it work?
On an eligible domain (like localhost, project.dev or dev.site.com, full list here) install our Package Provider with one of your API Keys.
Browse our Premium Extras in the Package Manager, and simply download the Extras you would like to try, no license required.
Go on, give them a good try! If you need help, you can post on our Community Forum.
All done? When you move a site live we'll send you an email to assign a full license with a single click. If you have an Unlimited License, we'll even do that automatically for you.
---
Which Extras can I try for free?
All of our Premium Extras can be used for free in development. Here's an overview of our available Extras and why you might want to try them out.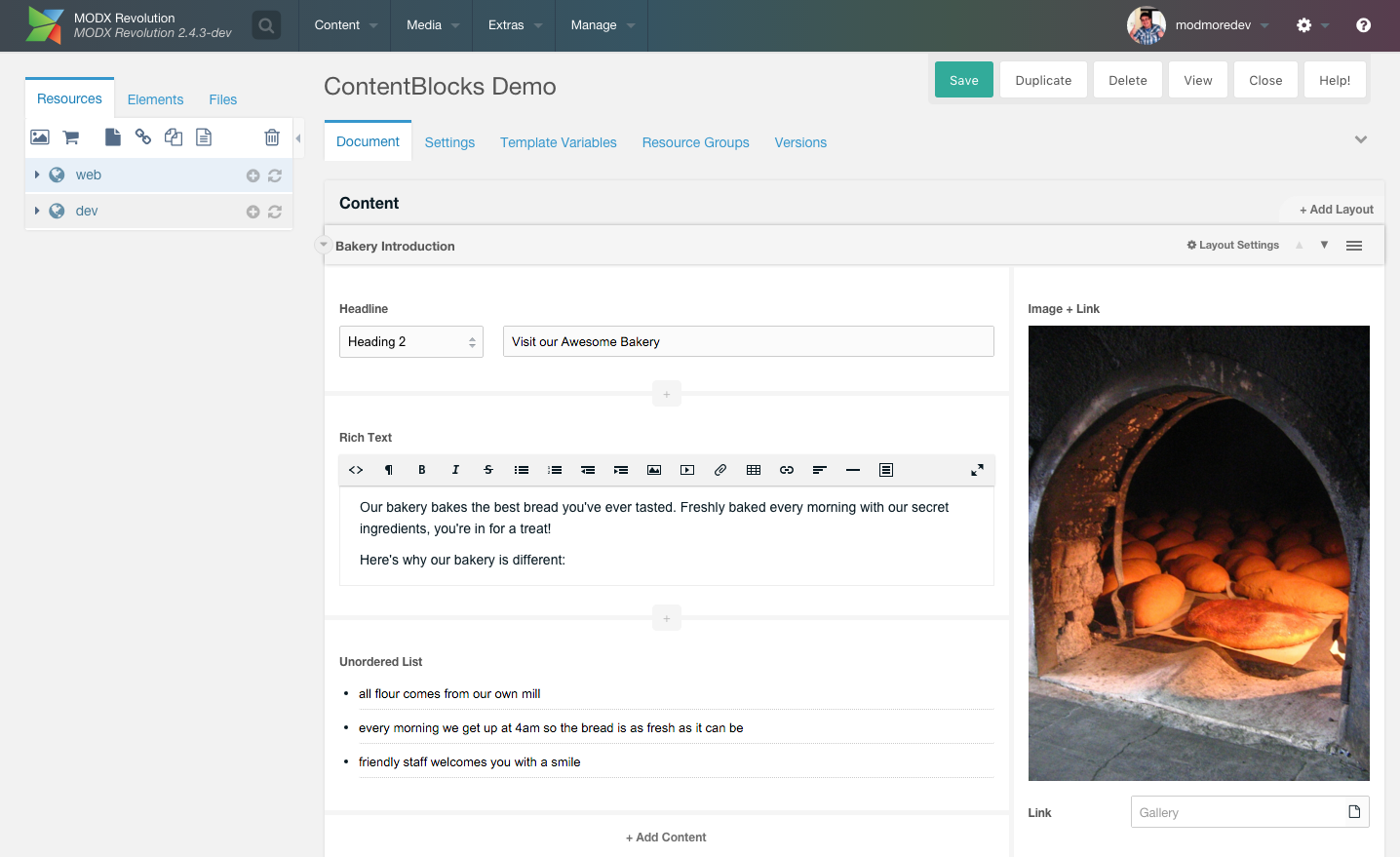 ContentBlocks enhances the standard content field with a flexible canvas. By breaking up the content into powerful blocks and multi-column layouts, you can provide clients full creative freedom (without access to the HTML).
Clients love the clear and intuitive interface, allowing them freedom to manage their sites, populating pages with a rich variety of media, all handled quite effortlessly with ContentBlocks. Kevin Hay

Redactor is a Rich Text Editor that focuses on an easy to use interface, powerful media management and extensive configuration.
Redactor is that beautiful, powerful and blogger-friendly Rich Text Editor you've always wanted for MODX. Your clients will love it! What makes it even more impressive is the excellent support by modmore. Treigh Pugh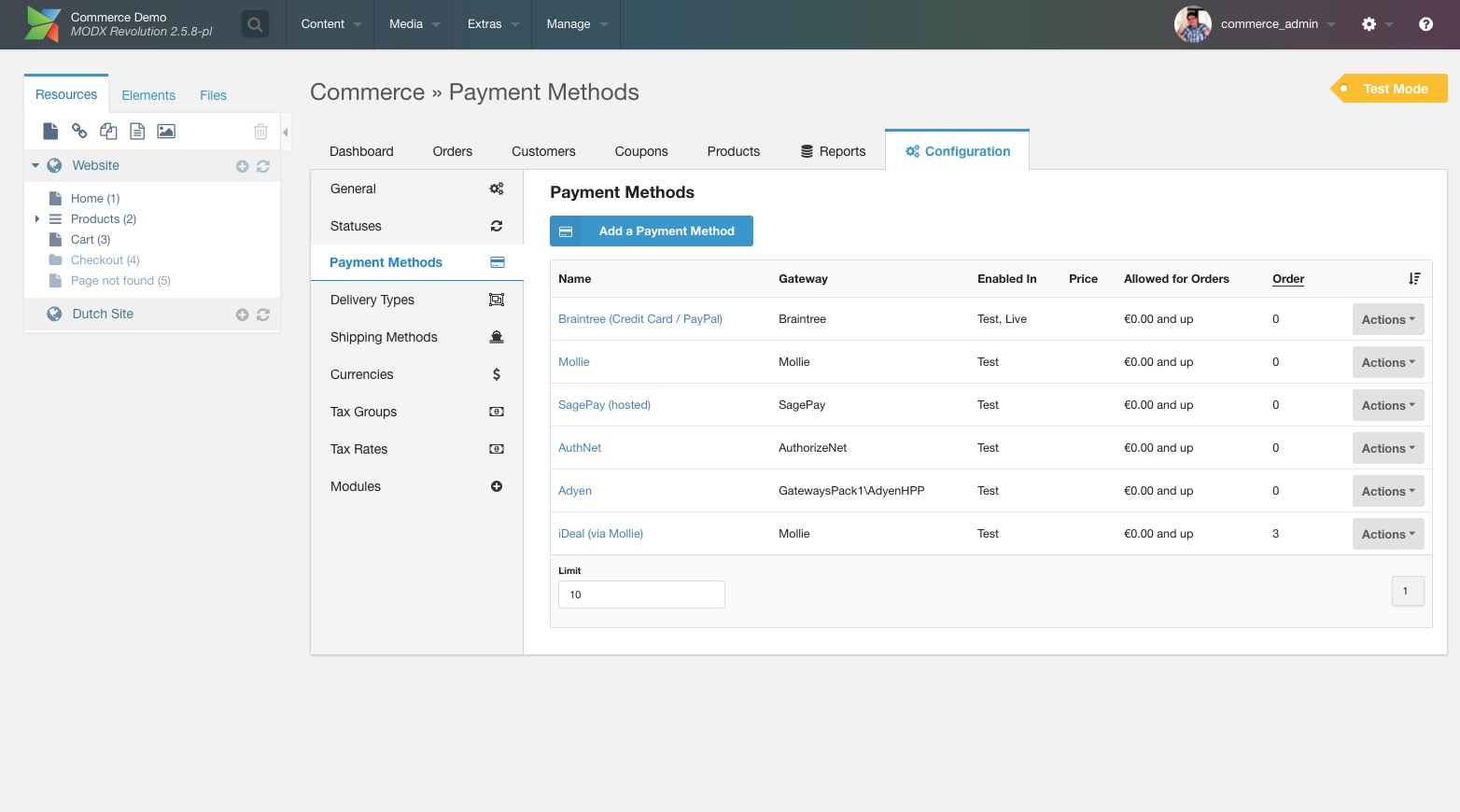 Commerce is our latest e-commerce solution. It's flexible, extendable, integrates with different catalogs, ships with 10+ payment gateways, 3 different types of shipping methods, and has a growing number of extensions available for even more functionality.
Commerce provides a truly easy way to get an eCommerce site up and running in no time with MODX. Whether you are setting up a new site, or implementing some commerce features into an existing MODX site, the documentation and instructions (and Mark!) make it simple. Tony Klapatch
MoreGallery provides a fast and powerful gallery to your site with support for tagging, cropping images on the fly and custom fields.
It immediately 'just works' as expected out of the box. It's easy, slick and snappy to use and clients absolutely love it. From a developer's perspective, it's highly configurable (of course, it's for MODX after all!) and I'm yet to come across a use case for which I can't adapt it. Murray Wood
---