Best MODX Website Award 2022 - Results
Thanks to everyone that submitted their websites for the Best MODX Website Award!

It was great seeing all the creativity in the community. Hopefully next time we can get even more submissions and send more of these amazing awards to offices all around the world.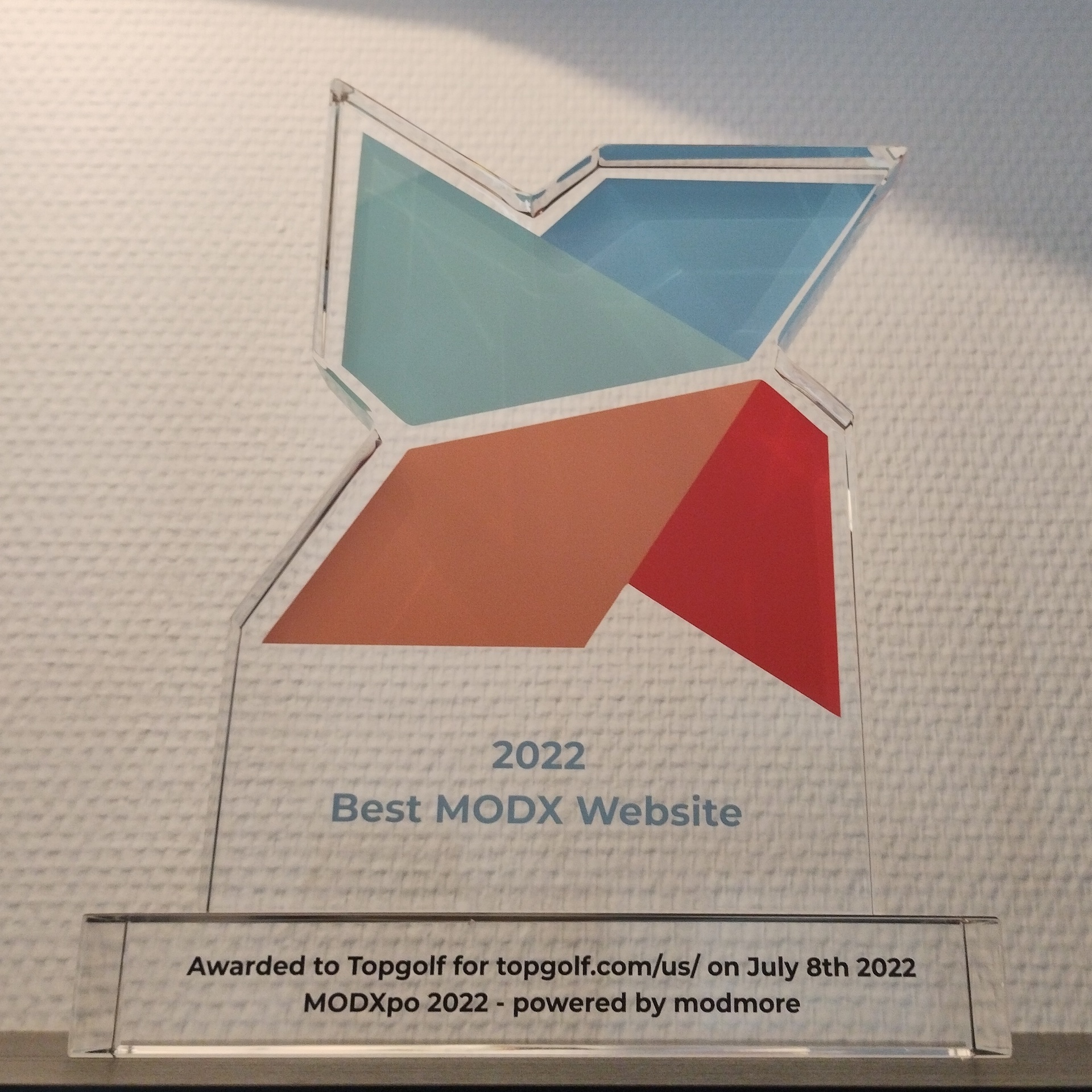 After previously announcing the top 10 shortlist, here's the actual top 10 ranking and scores:
For the rest of the ranking, download the results here (pdf). (If there is a discrepancy between the table above and the PDF, the PDF is the authoritative source.)
Visit our video site to re-watch the award show.

Visit MODX.today to read a more thorough recap of the award show.