Questions & Answers
These are real (well, not all of them) questions we've seen or heard being asked.
What is a Premium Extra?
A Premium Extra is an Extra (or add-on, extension, package - whatever you like to call them) for MODX Revolution that can be purchased from modmore. The difference with free or open source Extras is that a license is required to use it.
Selling these licenses provides a business model for modmore, meaning we can spend more time spent on actively maintaining and further developing an Extra. We also provide email and support through our forum in return for your license purchase.
So what is modmore?
modmore is a brand by Mark Hamstra Web Development. Our goal is to make the MODX content management platform better, and we do that by providing high quality Premium Extras as well as contributing to the project in various different ways. This ranges from donating a part of our revenue to community initiatives in the form of contests, bug bounties and sponsoring meetups, to contributing to the MODX Core code.
We also offer MODX Consults as a way for people to get emergency support for any MODX topic when they need it most, and have been at the forefront of the MODX Community Slack channel and MODX.today which aim to connect and inform the MODX Community.
Why should I pay for Extras?
There are a lot of excellent free extras available, so it's understandable if you're sceptical about paying for a Premium Extra.
The primary benefit is that you have guaranteed access to support when you need it. We offer both one-on-one email support, and a public community forum, and both of those resources are constantly being used to help our clients make the most of their extras. Since launching in 2013, we've had thousands of email conversations with our users
We think you'll also be quite happy with the documentation for our Premium Extras. As providing one-on-one support is quite time intensive, we have a very clear incentive to keep our documentation up to date and to provide you with everything you need before you have to ask. Of course we're delighted to help if you can't find what you're looking for, so don't hesitate reaching out.
Finally, we love the MODX Community, and every license purchase helps us to give back. We've already donated thousands of euros to MODX and individual community members and we offer sponsorships to meetups and MODXpos around the world. But we also contribute bug fixes and features to the MODX core project regularly, and modmore founder Mark Hamstra is one of the six core integrators that helps with merging contributions to the core. With initiatives like the MODX Community Slack and MODX.today, we continue our goal to connect and inform the MODX Community online. All thanks to our clients purchasing Premium Extras. :)
Do you have an affiliate program?
Yes we do! For every new client you send to us, we provide you with 10% commission on all of their future purchases.
Can I get free stuff?
We're out of modmore shirts unfortunately, but we might send you some other swag if you give us a good reason... surprise us ;)
Do I need a separate license for a development site?
Not anymore! We now offer free development licenses, so you can use our Premium Extras for free on a range of different domains, like localhost, client.dev and stage.site.com. Read more about free development licenses here.
If you have a complex workflow we would be glad to discuss the best way to deal with our licenses, just shoot us an email.
I'm organising a MODX Meetup/Conference/Hackathon. Can you sponsor the event?
We'd love to!
Let us know what you're planning (even if it's still in early stages) so we can see if it's right for us. Just email Mark with specifics (including location, tentative date and program and what sort of sponsoring you're looking for); the more you can tell us the better!
We can offer financial sponsorship, help you find a speaker (possibly someone on our team, or just someone awesome we know in your area), or provide you with some swag and licenses to hand out.
How does licensing work when I have a MODX install that serves multiple sites across contexts?
Every license is valid for a single MODX installation, but there's no limit on the number of contexts you can use. So you just need a single license for a multi-context site.
Just make sure your manager is served only from a single domain, as you might end up getting a lot of invalid license alerts if the manager domain keeps changing.
Can I charge my clients for your Premium Extras?
We suggest that you pass on the costs of the Premium Extra licenses (and of course your fee for implementation and a profit margin) to your client. If you've purchased an unlimited license, you can still charge your clients a fair price for each license use, too.
It is not allowed to re-sell our Premium Extras, however, so charging your clients for licenses should be part of a larger agreement.
You should build an awesome ecommerce engine for MODX!
That's not a question.
Will you ever build an awesome ecommerce engine for MODX?
I'm organising a MODX Meetup/Hack-a-thon/Barmeet/Conference etc, want to sponsor?
We love MODX events! Please reach out to Mark via [email protected] with information about your event and what kind of sponsorship you're looking for, and he will work with you to figure something out!
Here are some of the important questions, please include this information in your request:
When is it?
Where is it held, at what kind of facility?
What can you tell us about the people you are hoping to attract? Are they just locals, or do you expect people to fly in from abroad/out of state too? Designers, developers or business owners? How many people do you hope will attend?
Will there be any presentations/talks (if so, by who/about what?) or is it an informal gathering?
Aside from financial sponsoring, we may also be able of providing you with a speaker/talk, some merchandise to hand out and help reaching MODXers through our blog and newsletter.
Please ensure there's enough time between reaching out to us and the event itself, at the very least a week or two but the sooner the better.
Can I get a refund for a purchased license?
Due to the digital nature of the products and that we offer free development licenses to try out our extras, we don't offer refunds, however if you're not satisfied with your purchase we want to know! Send us an email and let us know about why you're unhappy, and we will try to make it better.
Can I re-sell licenses to my client?
You may not re-sell or re-distribute licenses (each license is valid for one site only), however you may offer your clients the service of purchasing, installing and/or implementing our Premium Extras. It doesn't matter in that case if the purchase is made from your account or an account specific to your client, as long as you provide the service and have obtained a valid license.
Can I get a free license for a non profit?
If you're volunteering your design or development skills to a non-profit, we may be able of backing you up with free or discounted licenses for one or more of our Premium Extras. Please send us an email at [email protected] with details about the non-profit and the work you are doing, and we will get back to you as soon as possible.
Can I get a free license for a MODX review/tutorial site?
At this point, we're not actively giving away licenses for review sites but if you send us an email via [email protected] we will evaluate your request.
Are you working on anything new?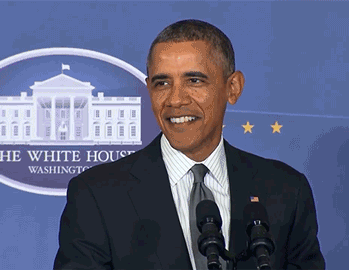 I'm a developer. Can I sell my commercial extras at modmore?
Unfortunately, no, we are not planning on turning modmore into a marketplace.
All products and services sold on modmore.com are provided, maintained and supported by the modmore team to ensure a consistent experience. By accepting others to sell their commercial extras, we lose control over that experience and that's not something we're willing to do right now.

Occasionally we are looking for talented people to come work for modmore, so if you're looking for a new (parttime/flexible) job that involves MODX, PHP and working with web professionals in support, please let Mark know via [email protected]
I have another question!
Great! Shoot us an email via [email protected], and we will provide an answer :)