Expanding the Team, one more time
A month ago, Joey and Bert joined the modmore team. Today, I have the honor of announcing two more people who will be helping us at modmore!
Isaac Niebeling is a developer out of Minnesota, USA. He already had an impact on how ContentBlocks was developed during the beta, and over the past few weeks has solidified himself as a critical thinker with valuable input. Isaac was also one of the first to build a custom input type, figuring it out on his own before it was properly documented. I'm glad to have him on the team helping with ContentBlocks and making more awesome input types available.
Christian Seel is a designer and developer out of Magdeburg, Germany. We've already worked together a lot in the past year, as he built the modmore website. He's been designing new bits and pieces ever since, and I'm glad he is now officially part of the team. He will be helping with design and front-end work.
The modmore team is now made up of 6 awesome people from the USA and Europe.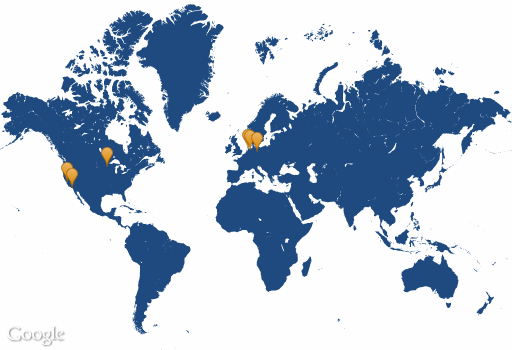 Everyone on the team is part-time, bringing their own specific skills and responsibilities to the table. Right now, we are all getting to know each other, settling in, and figuring out the best way to work together remotely on different time schedules. These are the last people to join the team for the time being - promise. ;)
I'm very excited about the opportunity to build a team around modmore. So aside from just welcoming the last two recruits, I also want to say thank you, our awesome users, for the support.