Sends a notification of new orders directly into Slack. To use it, you only have to install the free package, create a new Incoming Webhook integration in your Slack Apps, and configure Commerce to trigger a notification when an order is received.
The notification (optionally) includes address information, as well as shipping, payment, and tax details.
See the documentation for the exact steps.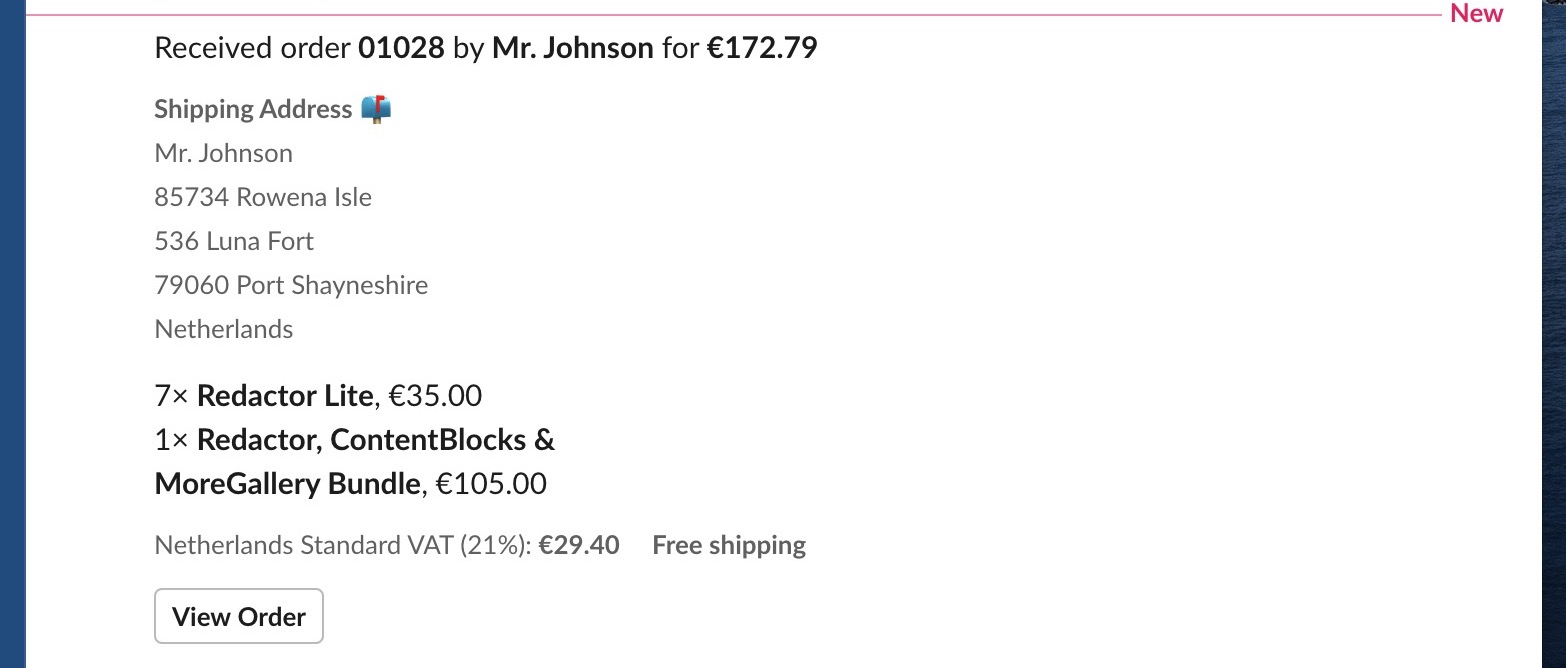 Released on 2020-09-15
Released on 2020-09-15
Optimize autoloader to avoid class loading issue
Released on 2020-04-07
Released on 2020-04-08
---